How can you scan ID card in 1 second ? Well , Eloam S520AF will help you work faster .

Eloam S520AF doucment camera is well suitable for the financial, government and public window service department. It only need USB power supply, easy to use. S520AF is featured by 5.0 mage pixels , 1 second scanning, auto focus, automatic correction, clearer picture quality. Its vice camera consists of wide-angle lens. Moreover, the camera can swivel 360° transversely and 45° longitudinally to deliver the perfect orientation with just a twist.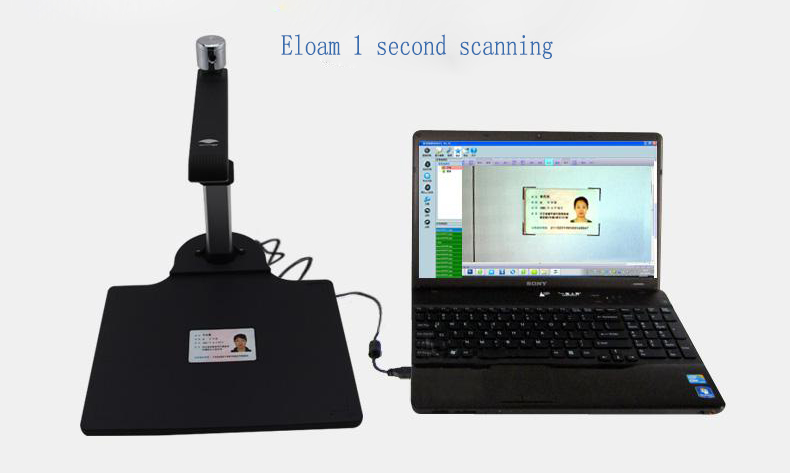 Eloam S520AF document camera is made by metal material, designed of black and white style. The folded state size of S520AF is 356x329x275mm, and the size of the expansion state is 356x329x360mm.Despite its many uses, S520AF won't take up too much space on your desk - unlike more expensive and less feature-rich competing products.
Eloam S520AF document camera can easily scan paper documents into electronic documents It is equipped with OCR recognition technology , which can identify 180 kinds of text, and one-click transfer Word to Excel or PDF format, , archiving up preservation of documents, save storage space.