This weekend may be very busy . All kinds of electronics products are presented at the Hong Kong Electronics Fair .

Also , our pleasant surprise will show to you at Stand NO: 3CON-042

From the picture , you can see many customers are interesting in document scanner & visualizer for school or office , online-teaching ,etc.

It is a big market . More and more people need the portable equipment to bring them efficiency .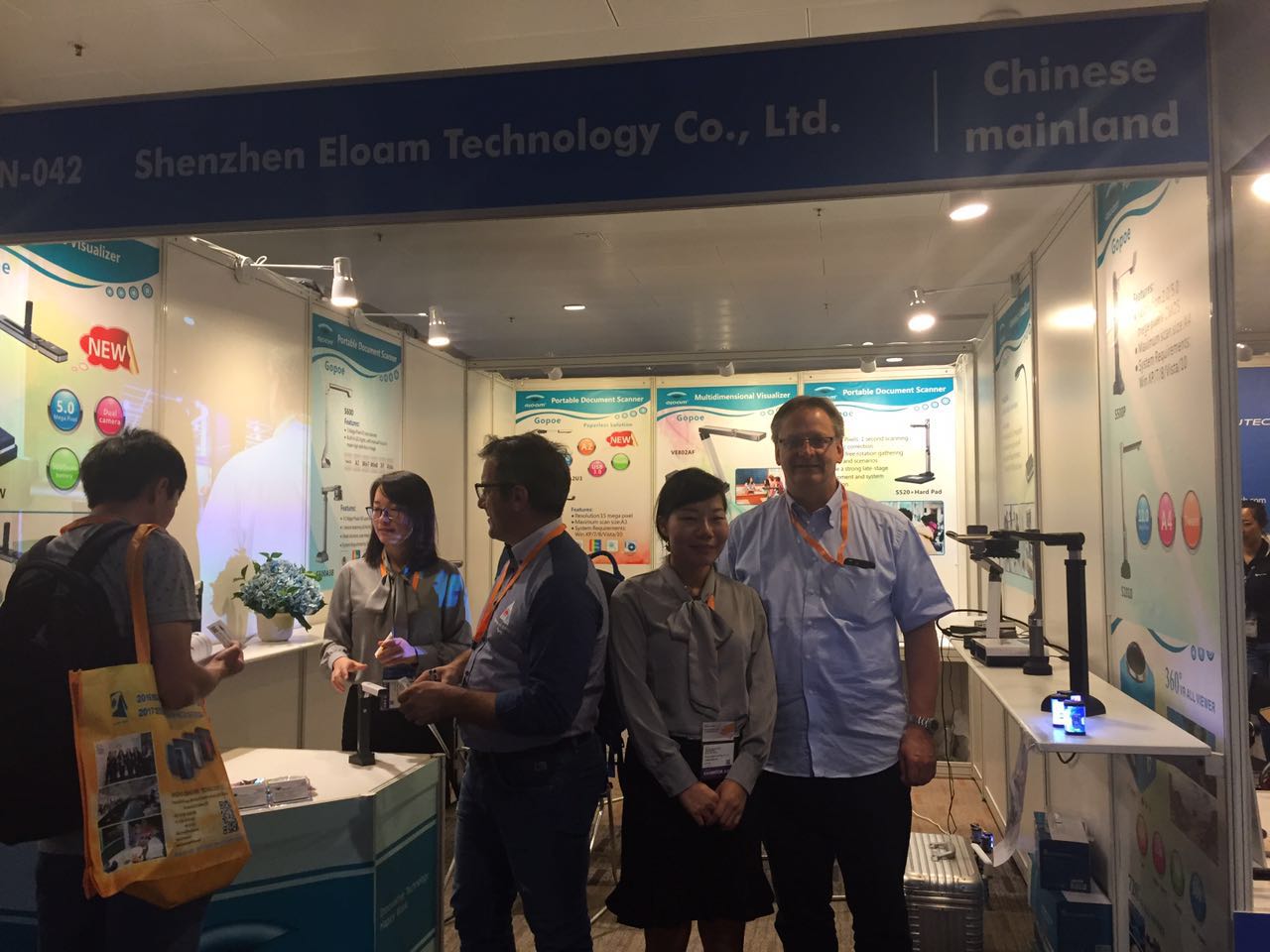 This time , we recommend our newest scanner S920A3 .

As you can see, Eloam S920A3 portable document scanner provides efficiency to the Housing management Authority of Gansu province. The equipment achieves up perfect documents' digital image processing ,ID cards identification and recording, classification,database management , etc.