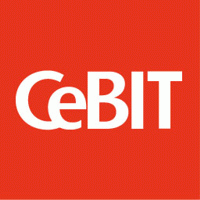 CeBIT is the world's largest and most
international computer expo.CeBIT offers unique benefits. Boasting an
IT show and a conference programme for professionals, CeBIT defines the latest
IT trends, presents talks by high-calibre speakers and forward-looking panel
discussions, and showcases product innovations from all over the world.
At CeBIT 2016, Eloam technology, the
founder of high speed portable document scanner in China, will present new 15.0
Mega Pixel large format A2 size document scanner S1500A2U3, HDMI flexible gooseneck
document camera VH801AF , VGA + HDMI ports visual presenter VE801AF and mini
portable projector LY008 and LY010. Welcome to visit us and experience how lightweight
and easy to operate our document scanners are!
CeBIT 2016
Date: 14 to 18 March 2016
Opening Hours: Daily, 9.00 a.m. to 6.00 p.m
Host Region: Hannover Exhibition Grounds,
Germany
Stand NO: E01, Hall 03