From 31st Oct to 2nd Nov, the 69th China Educational Equipment Fair was held in Fuzhou Strait International Convention and Exhibition Center( referred to as SICEC). As a provider of New Equipment & Multimedia Solution, Eloam attended that event.

The event is one of the most professional and influential education equipment fairs in China, which was organized by the China Education Equipment Industry Association, the Fujian Provincial Department of Education and Fuzhou Municipal People's Government.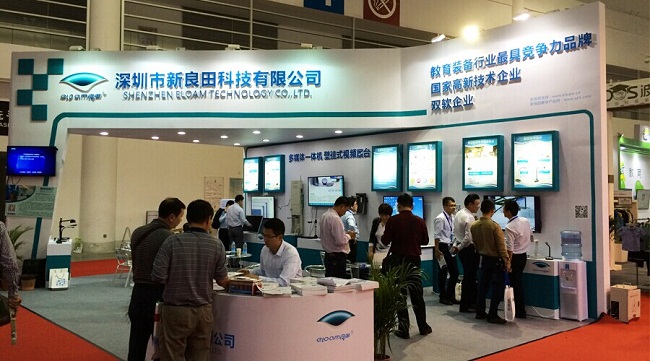 High speed portable document camera, an education equipment, provided by Eloam, winning favor and approval of Education Bureau, school leaders, teachers and the audience. On the event, Eloam showed the education equipment document camera and visual presenter as the following series: Micro-teaching maker, dedicated high speed scanning system, multimedia teaching all-in-one, training institutions dedicated visual presenter, wireless WiFi visualizer, smart visual presenter, wall- mounted visual presenter, USB visualizer and office document scanners, etc. In the competition, the Micro- teaching maker, the dedicated high speed scanning system and multimedia teaching all-in-one performed outstandingly.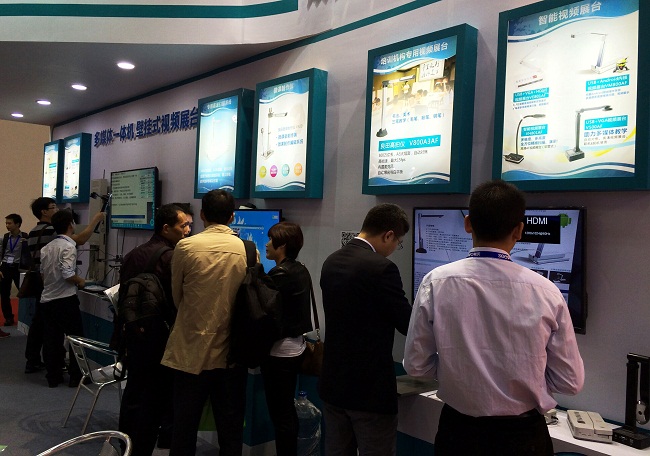 During the exhibition, the staffs of Eloam introduced in detail the high speed portable document camera and the operation method, which shocked all the audiences and received great compliments on the perfect performance of high speed portable document camera.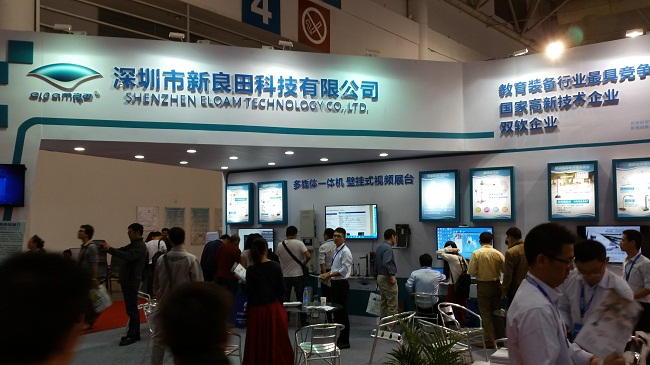 Vistors came to experience Eloam visual presenter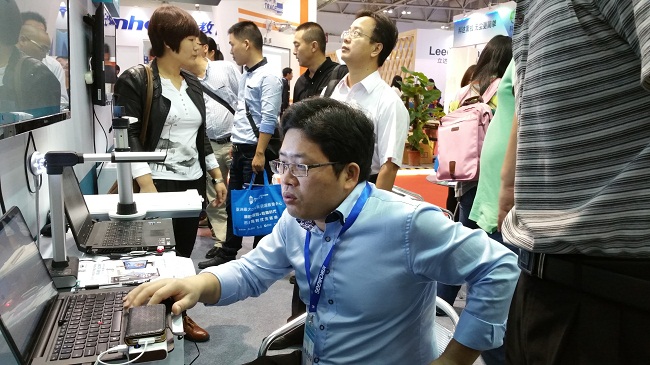 Staffs was displaying Micro- teaching products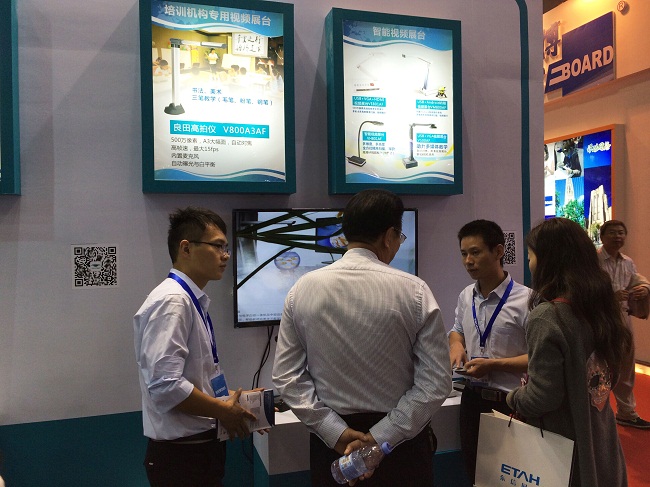 Clients was visiting Eloam document camera

Congratulation the exhibition was very successful. Eloam will go on developing new document cameras for education and provide more convenient and efficient education equipment.