The Winner of Innovation Award of the 11th Asian Electronic Forum was rigorously selected by seventeen Electronic Industries Association in Asia, which involves Singapore (AEIS), China Electronic Chamber of Commerce( CECC), Shenzhen Electronic Chamber of Commerce (SECC), the Consumer Electronics Association (CEA), the Hong Kong Electronic Industries Association (HKEIA), Japan Electronics and Information Technology Industries Association (JEITA), the Australian electronics industry Development Association, the Taiwan Electrical and Electronic Manufacturers' Association (TEEMA) and so on. It represents the highest level in Asia.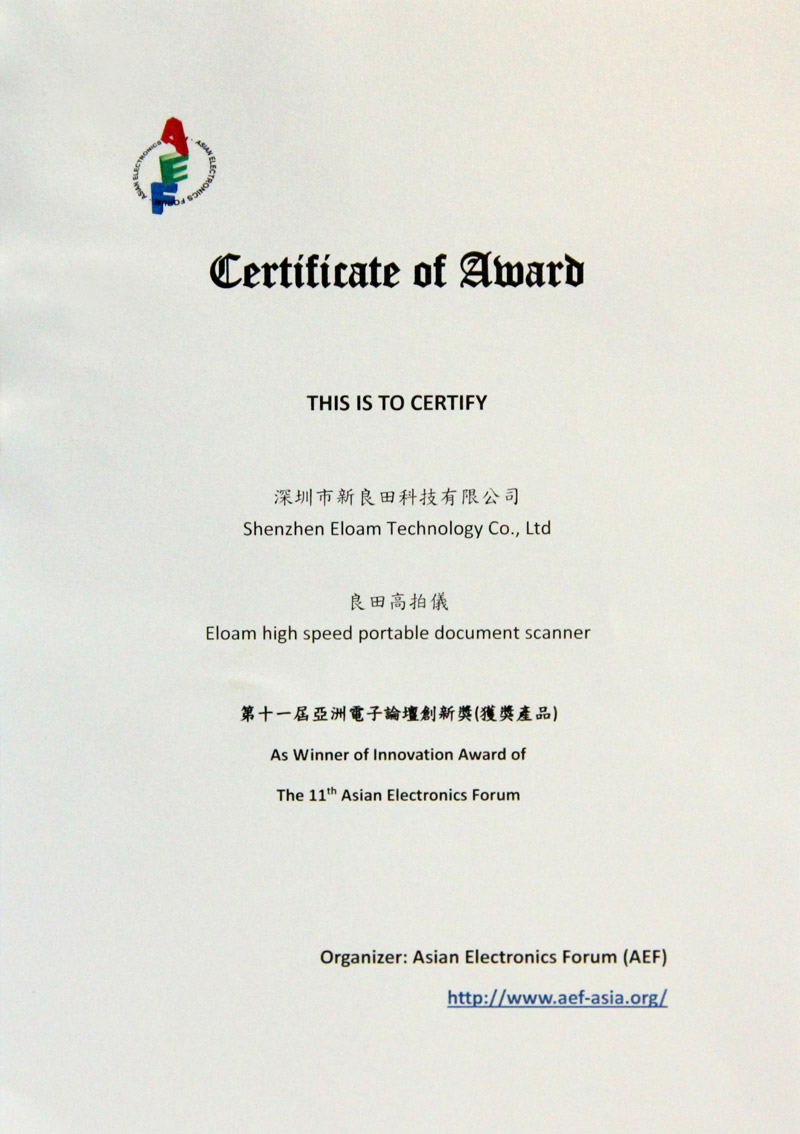 the certificate of award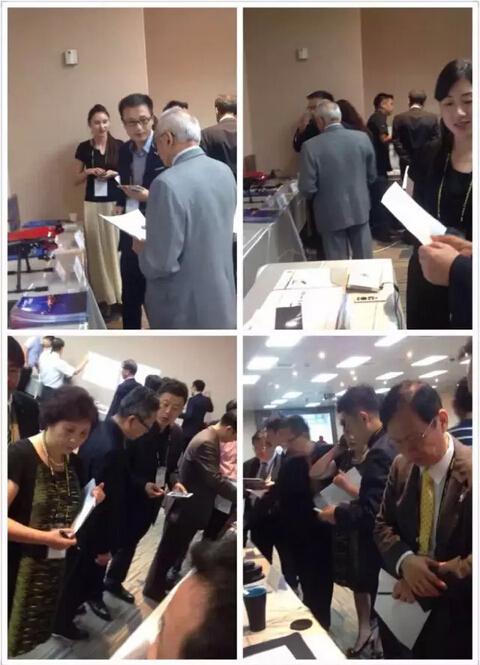 the scene of Innovation Award of Asian Electronic Forum
This year the forum focused on the trends in intelligent manufacturing, information security and consumer electronic products. During the forum, the Taiwan Electrical and Electronic Manufacturers' Association vice chairman, deputy secretary general of the Taiwan External Trade Development Council, Taiwan's Ministry of Economic Affairs Parliamentary Secretary gave the welcoming remarks. ASE Group, Singapore Electronics Industry Association, the Consumer Electronics Association, the Japan Information Network Communication Industry Association, Electronic Industries Association of India delivered a keynote speech.

Shenzhen Eloam Technology Co., Ltd is the founder of hi-speed portable document scanner, integrated design, research and development, manufacture and sales. We are the first low-carbon office solutions providers in China, the most competitive brands in education equipment industry, national high-tech enterprise and double soft enterprises with independent intellectual property rights and patents. We developed dozens of models of document scanners to meet the needs of different industries and applications. And Eloam has become the first brand in the new office products industry as our products have been widely used in society.

As we all know, with the continuous improvement of human's environmental protection awareness, low-carbon green office gradually become the industry mainstream topic and energy reduction targets deeply affected all walks of Industry. Eloam high speed portable document scanner make the office working both efficient and low carbon. It realize paperless office, which also called no consuming supplies and without any noise. So that it not only save the cost, but also create a comfortable office for staffs.