Formerly ,the application of Bank 's customer credit required long manual approval . Now , with Eloam document camera ,the bank has improved the efficiency .Eloam document camera can help banks build credit management system, the system can be based on the internal credit management system of bank and electronic management. Furthermore ,the new system ensure objectivity approved and control the risk of security .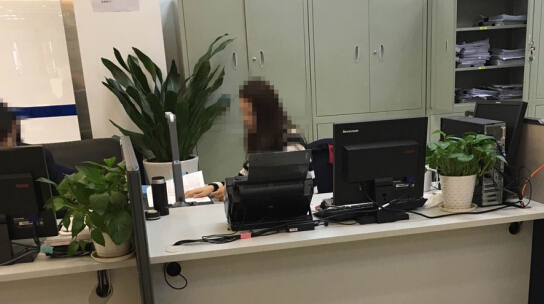 The picture shows Shanghai Pudong Development Bank was using Eloam document camera.

As you can see . bank's staff can quickly scan a variety of user information, such as ID card, residence booklet, real estate license, account opening text, etc., Eloam document camera software direct archive preservation, then quickly upload to the banking center system.