Shenzhen Eloam Technology Co., Ltd is the No.1 high speed portable document scanner, document camera and panoramic camera supplier in China, which is a professional IT peripherals, School, Home & Office Products manufacturer providing customized optimal manufacturing services and sophisticated products. We keep adopting advanced technology incorporated with concepts of environmental protection, ergonomics and user's behavior to develop innovative and high-quality products worldwide at affordable competitive prices.
eloam company
Founded in 2005, Eloam Technology has been devoting itself to researching and developing digital video technology. Its camera series has gradually won a leading position in the computer market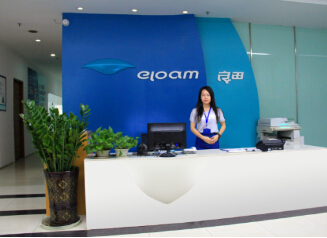 Delivering Award - Winning Products globally.
From there, Eloam Technology started to expand its portfolio into document cameras for high-speed-scanner, vivid presentation and education. Now we are proud of the achievement, which is from following efforts in these years:
With decades of experience and know-how and a complete series state-of-the-art machines, sophisticated equipment and advanced technologies covering the entire spectrum of the manufacturing process including R&D, engineering, molding and manufacturing, We have been providing reliable services for renowned names like Carrefour, Guillemot, Leadtek, etc for years. ELoam patented, innovative, award-winning products such as high speed portable doc scanner and smart reading pen are not only changing the face of education and office automation but also are sure to transform the classroom experience for students and teachers for years to come.
Superior Products and Services
Headquartered in Shenzhen, China, ELoam Technology Strictly executes the regulations of SGS ISO9001: 2008 international quality supervising system by our 800 strong savvy professionals in our state-of-the-arts factory, which covers 32, 000 square meters, helps us keep our promises strictly to our clients. Our products are CE, FCC and RoHS standard compliant. ELoam is dedicated to providing the highest level of service and support to our customers. Our highly trained team works hand-in-hand with clients to successfully integrate our products into their home, classrooms and office. We are with our clients every step of the way.
Sustainability and Social Responsibility
Sustainability is at the center of ELoam strategy. ELoam is committed to protecting the environment and reducing our carbon footprint. With our Green Eloam initiative, we are committed to developing products that consume less power, last longer, and can be produced, delivered, installed and disposed of more efficiently.
For more information, please visit us: http://www.eloam.cn
Company Details:

History:
1.We established Shenzhen Eloam Technology Co., Ltd. in 2005.
2.Eloam product get SGS ISO 9001:2008 international quality system authentication In 2006.
3.Eloam researched creative product " high speed scanner " in 2007.
4.Eloam designed for education industry " the king for preparing class " in 2008.
5.Eloam get a " national high and new technology enterprise " certificate, S500A3B step into central government authority procurement projects in 2009.
6.Shenzhen Nanshan science park r&d center is put into operation in 2010, at the same time, Industrial and commercial bank of China, bank of China, China construction bank and other financial giant successively use high speed scanner in front desk business system.
7.Eloam became the knowledge intensive and technology-intensive enterprise in 2011.
8.Eloam researched and designed "Trinity" innovative learning products " image study instrument" in 2012.
9.Eloam HD low-carbon high speed portable scanner won The 11th " Shenzhen Enterprise New Record" and industry application series and education series were launched in 2013.
10.Eloam launched more than 10 million pixels high speed document scanner in 2014.
Service:
1. Sample Availability & Policy
We can provide you free samples for test within three working days based on freight collect.
2. Guarantees/Warranties/Terms and Conditions
Least one year warranty guarantee.
3. After Sales Service
If you have any quality problems, please contact our after-sales services staff. They will help you at any time.
Our Team:
Our goals:
To be the top team and to offer first-class service
Our spirit:
Professional dedication, teamwork, practical approach, innovation and efficiency
Quality guideline:
To control well every aspect, to achieve zero defect rate.
Our quality goal:
Unpack qualification rate to be 100%, the reprocessing rate is smaller than 1%.