Eloam high speed portable document scanner S1000 with 10 Mega pixel HD scanning, rotating fold up design, 270 ° rotation, shoot more freely. Innovative design, stretching, rotating, folding and upright shooting structure, metal body, and stable, generous and upscale appearance Instantly improve office efficiency, and create new ways of work.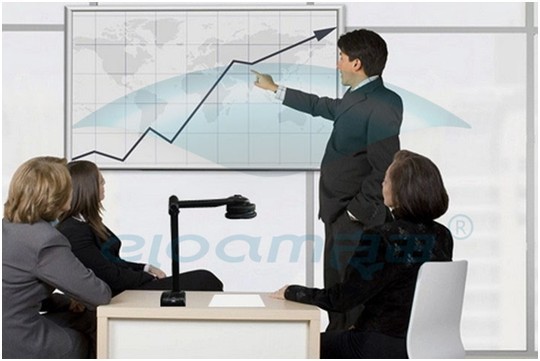 Eloam high speed portable document scanner S1000 is so lightweight and portable that it won't occupy too much space even in the office. The main camera is mainly used to capture documents and 3d objects, with the highest resolution of 3651*2738 and 10 million pixels on market for now, built-in 8 LED lights, using ring layout, fill light range is wider and more uniform, brightness multi-adjustable, can also manually adjust the focus by turning the adjustment knob when shooting, which make the image clearer. the fill light button design on the base part make it not easy to form spot and get the ideal shot when use it in low light conditions.

Eloam high speed portable document scanner S1000 equipped with the world's leading OCR document recognition technology can identify more than 180 languages, recognition result image remains the same with the original layout, and can be exported as Word or Excel files by one click. Can provide a variety of development environments SDK package, including image acquisition, parameter setting and processing algorithms (such as marquee, cutting edge, correction, etc.), for seamless integration of products, but also can set up an independent industry-based video network architecture management system.

Institution sectors such as Banks, Insurances, Telecommunications, Logistics, Commerce and Industry, Real estates, Residences, Hospitals, Schools, Archives, Government offices and so on can achieve low carbon and efficient working by using Eloam high speed portable document scanner S1000, which can capture the related business bills, receipts, documents, data, the other 3D objects into digital images and entry into the database. Bills and other documents are saved in electronic file format, can not only save warehouse space, but also make it easy to look up.

No matter from appearance or performance, S1000 is a good choice.